EICHELBERGER, Meredith F. (White)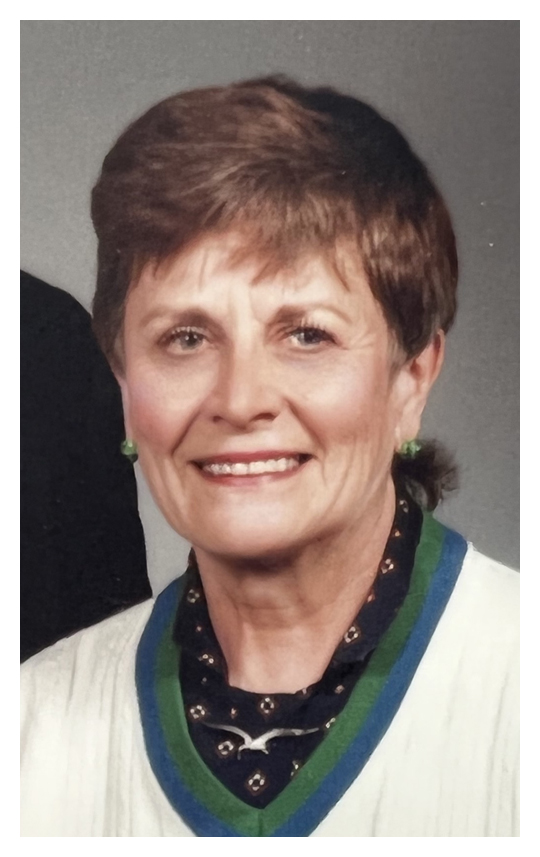 Meredith Flagg (White) Eichelberger, of Salem, and previously Marblehead, died peacefully at home on July 4th, 2022, at the age of 98.

Born on February 2, 1924, to Lila Flagg and Schuyler Washburn White, Meredith grew up in the village of Elmwood, a part of East Bridgewater, MA. During her youth, she played French horn in East Bridgewater's marching band and developed a lifelong love of music and singing. She was an active member of the Elmwood New Church and graduated from East Bridgewater High School and Bridgewater State College.

While in college during World War II, Meredith met Tom Eichelberger, a young soldier from Ohio, just a few days before he shipped overseas. They corresponded throughout the war, and were married soon after his return. Eventually, they settled in Marblehead where they raised their family. Meredith worked as an elementary school teacher and reading specialist in the Marblehead and then Swampscott school systems. She truly loved her students and her students loved her in return. Parents frequently requested her as a teacher, and she said it never felt like a job.

Tom and Meredith traveled extensively with their family. Easygoing and fun, Meredith was always ready for an adventure. The family enjoyed summers' long cross-country camping trips, pitching a canvas tent, cooking over an open fire, and visiting national parks and landmarks all across the United States and Canada. They made enduring friendships wherever they went. As their children grew, they traveled throughout the UK and Europe. Many trips incorporated Meredith's love of children and teaching through visits to local schools.

A dedicated member of the First Church in Swampscott for decades, Meredith enjoyed a deep and rewarding faith. She was active in the church's social and community life, loved singing in the choir, taught Sunday School classes, and served for several years as the director of the First Church Sunday School program.

After she retired, she continued to travel widely, often with her brother, Malcolm White, as well as with family and friends. For a time, she sang with the Paul Madore Chorale; a performance of Turendot at Symphony Hall in Boston was a highlight. In her 70s, she joined a mission trip to Guatemala to help build houses with Habitat for Humanity. Meredith had friends from all walks of life, who appreciated her kindness and loyalty. With her open and endlessly optimistic personality, she managed to find the silver lining in every situation.

Always interested in her family's genealogical history, and as a direct descendant of John Alden and Priscilla Mullins, she officially joined the General Society of Mayflower Descendants in her 80s.

Meredith's grandchildren remember their "Mimi" as a constant, loving presence. Her easy nature made her their favorite companion and babysitter, and they were equally delighted by her playful disposition. She was never cross with them or fazed by their antics.

In addition to her husband Thomas J. Eichelberger, she is preceded in death by her parents, Schuyler W. and Lila M. (Flagg) White, brothers Malcolm P. White and Donald S. White, sister Loraine A. (White) Burger, and son-in-law Brian Kelley.

She is survived by her three daughters Jan M. Bone and her husband Gregory of East Orleans, Louise E. Weber and her husband Howard Granowitz of Marblehead, and Karla E. Kelley of Salem. She is also survived by her grandchildren James and Lara Bone, of East Orleans, Thomas and Lily Granowitz of Marblehead, Alexandra Goodman of Lexington, KY, Christina Kelley of San Diego, CA, Gabriella Kelley of Boston, and great-grandson Henry Goodman.

A funeral service will be held on Sunday, July 10th, at 2pm, at First Church Swampscott. A burial at Waterside Cemetery in Marblehead will be scheduled for a later date.

In lieu of flowers, donations in her name may be made to First Church Swampscott.