Marblehead Racial Justice Team Restored gravestone unveiling on Old Burial Hill Sunday, September 25 at 1 p.m.
A restored gravestone honoring a woman who toiled during the era of slavery is being dedicated by the Marblehead Racial Justice Team. The event will take place Sunday, September 25, on Old Burial Hill in Marblehead.
The woman, whose records show only a first name, Agnes, died in 1718. In a move unusual for the times, the family who enslaved Agnes, headed by prominent local merchant Samuel Russell, Sr., arranged for her burial on Old Burial Hill with a headstone. That stone endured over 250 years until being stolen in the 1970s. Its existence was documented in local publications, and a photo taken by author Samuel Roads, Jr. in the late 19th Century was in the archives of the Marblehead Museum. Important documentation of the life of Agnes is a record at St. Michael's Episcopal Church, where she received Christian Baptism in 1716 as a mature woman aged about 41 years.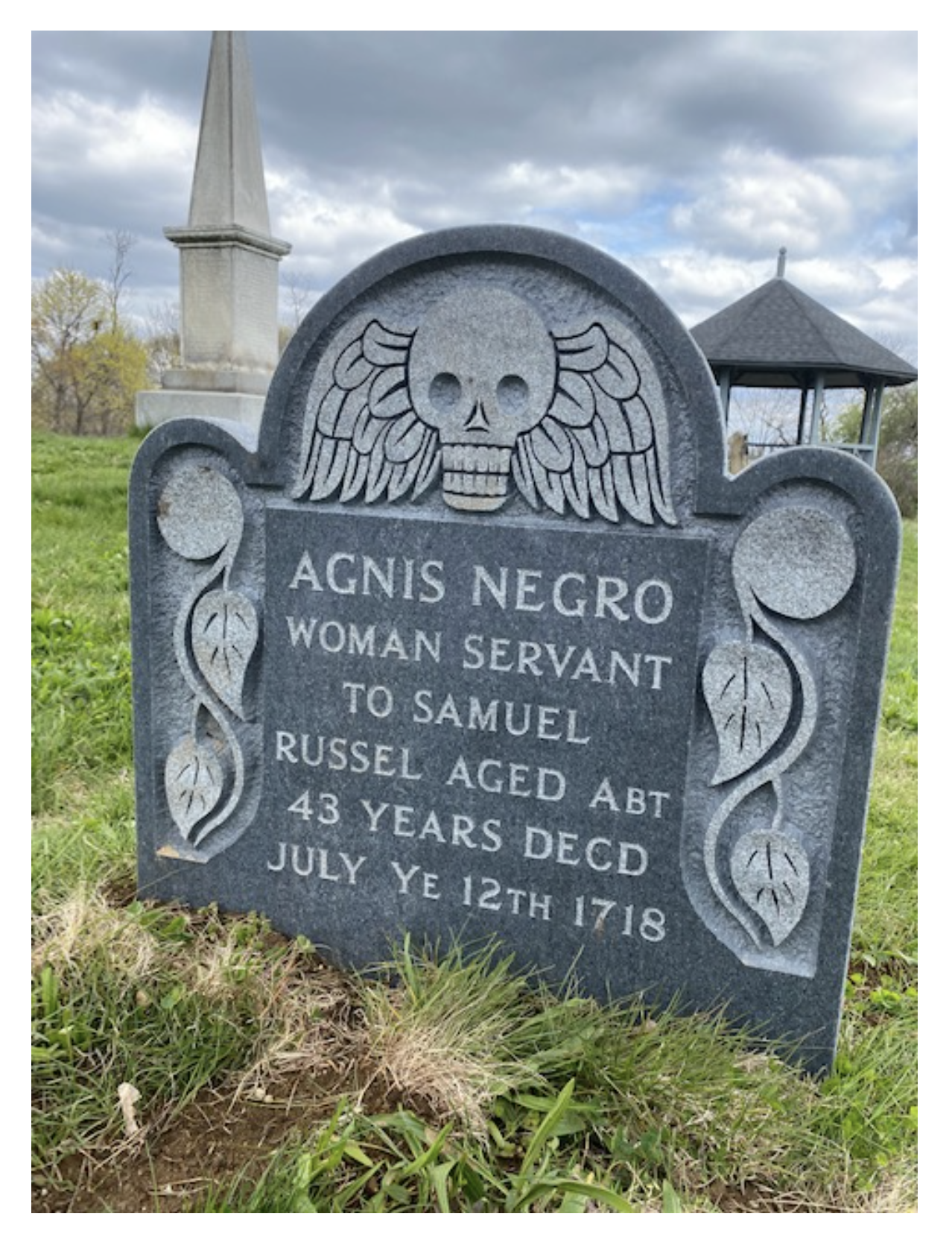 The dedication will feature remarks by MRJT activists, Marblehead clergy, town and civic leaders, along with an original music composition. Highlighting the program will be participation of Bishop Gail Harris of the Episcopal Diocese of Massachusetts. On September 25, exploration begins at 1:00 p.m., near the gazebo on Old Burial Hill, corner of Orne and Pond Streets. The program begins at 1:30 p.m.
A fundraising campaign by MRJT over several years resulted in production of the restored stone, an exact replica of the 1718 original. Artisan Daniel Cedrone of Marblehead Memorials was in charge of creating the new stone. A description of the project was included in a publication by the National Park Service, "African Americans in Essex County: An Annotated Guide". The Marblehead Museum also has an informative web page about Agnes. 
For more information, please contact: Robin Facer Taylor, robin.facer1@gmail.com