Press Release - Eagle Scout Project Focused on Conservation and New Greenhouse
Who am I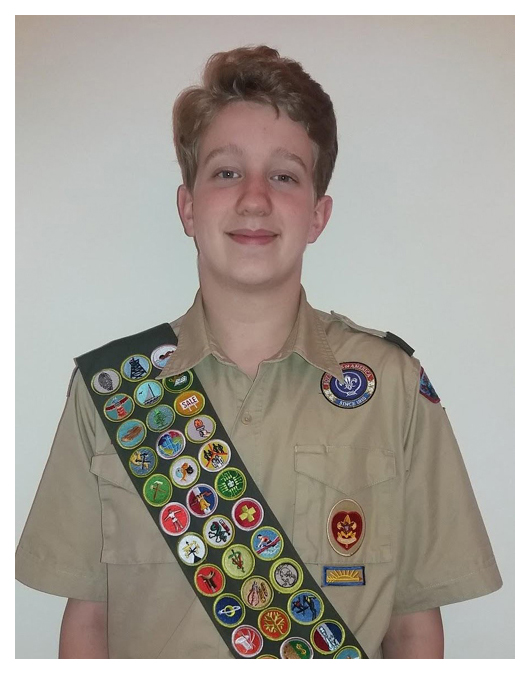 My name is Tyler Earp, I am a 16 year old rising junior at Marblehead High School. I have been a Boy Scout with Troop 11 since 2017 and became a Life Scout in 2019. I have earned 84 merit badges. For my Eagle Scout Project, I wanted to do something meaningful to me that would also benefit my school. I have always enjoyed school and gardening and thought that it would be fun to have a greenhouse at MHS and a better outdoor learning space. As a little kid, I would always go to my grandparents and help my grandfather in the garden. My project has three main components - conservation work, raised beds, and a greenhouse.
Conservation
The conservation work will rejuvenate and clear the site, making it easier to walk around the area. I will be working with the Marblehead Conservancy to take out Black Locust, Bittersweet, Japanese Knotweed, and other invasive plants. I will also be planting native species in the space. 
Raised Beds
The current raised beds are about ten years old and are falling apart. They are used by the BRYT (Bridge for Resilient Youth in Transition) program at the high school which seeks to help students struggling with their mental health. We will be replacing them with four 4' by 8' raised beds.
Greenhouse
The greenhouse that I will purchase and install in manufactured by Florian and will be roughly 16 ft. wide by 21 ft. long.  It will be maintained by the National Green School Society, a club at MHS. The greenhouse is the most expensive part of my project and will have the largest impact in terms of curriculum. The greenhouse can be used in the science, culinary, foreign language, fine arts and even the language arts curriculum as well as by clubs such as National Green Schools Society. The cooking classes will be able to use freshly grown fruits, vegetables and herbs to cook. The foreign language classes will be able to grow and taste foods native to Spanish speaking or French speaking countries around the world. The science department will be able to use the greenhouse for labs involving plants or examine plant cells under a microscope. The science department will be able to study ecosystems and tropical climates, photosynthesis, the chemistry of plants, light, energy, the greenhouse effect, plant reproduction, genetics, lifecycles, abiotic and biotic factors, and more. Arts classes will be able to draw, paint or sculpt plants in the greenhouse. Language arts students may even be able to do some nature writing. The greenhouse could function as a classroom space to provide a nice break from traditional classroom learning. There are many other potential applications for a greenhouse.
Fundraising
For more information on my project, here is the link to my website - mhsgreenhouse.org
I need to fundraise $75,000 for my project and have currently raised $35,228. Here is the link to Donate.