Press Release - Seaside Escapes: Jane Oneail Discusses Art, Architecture of New England Coast
For Immediate Release June 29, 2022
Abbot Public Library
Contact: Cassandra Sprague 781-631-1481, Ext. 212
Seaside Escapes: Jane Oneail Discusses Art, Architecture Of New England Coast
In Virtual Program
Wednesday, July 20, 2:00 pm - 3:00 pm
Online via Zoom
Register at tinyurl.com/Zoom-Seaside-Escapes
From artist colonies to robber baron "summer cottages," the New England shoreline has inspired countless creative works. This virtual program will look at seascapes and shorelines by beloved American artists including Winslow Homer and Edward Hopper as well as the over-the-top elegance of Newport, RI summer homes designed for the titans of industry in the nineteenth century. Gloucester's eccentric summer retreat Beauport will also be featured in this program.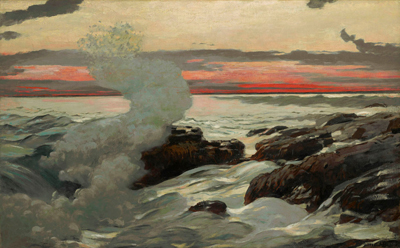 Jane Oneail is the founder of Culturally Curious, an arts education consulting firm specializing in art appreciation programs. She curates and delivers programs throughout New England and beyond. Oneail holds a Master's in Art History from Boston University and a Master's in Education from Harvard University.
Born and raised in NH, she has worked at some of the state's most esteemed cultural institutions, including the League of New Hampshire Craftsmen, where she served as Executive Director, and the Currier Museum of Art, where she held the role of Senior Educator. Oneail has also taught at the college level for more than a decade, most recently at Southern New Hampshire University. For more information visit iamculturallycurious.com.
This event is co-sponsored by Abbot Public Library and the Friends of Abbot Public Library.
For additional information, please visit www.abbotlibrary.org, email mar@noblenet.org, or call 781-631-
1481.