Select Board Breaks School Committee Tie in Second Round of Voting For Newest Member
After two rounds of voting on Monday evening, January 23, 2023, a joint session of the Marblehead Select Board and School Committee selected Thomas Mathers to fill the open School Committee seat that has remained vacant since Emily Barron's resignation this past October. The selected candidate will fill Barron's remaining term, which expires when town elections are held in June 2023. The seat will be open this election season for candidates to run for a three-year term ending in June 2026.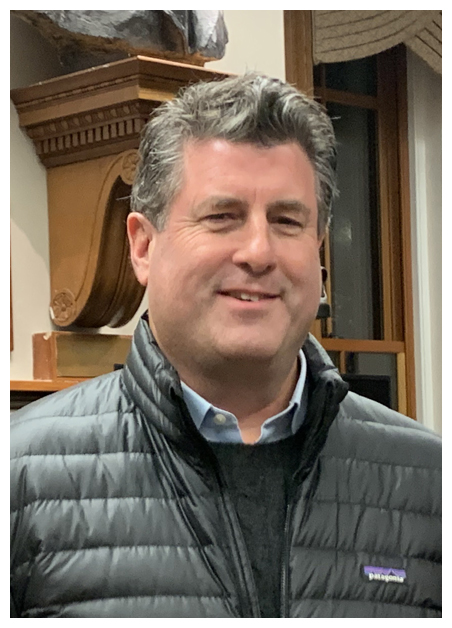 Mathers–a long-serving biotechnology executive, West Point graduate, Gulf War veteran and Apache Helicopter pilot in the United States Army, and former elected member of the Masconomet School Board–emphasized that he plans to serve the Marblehead community by filling in for the remainder of the open term. He does not intend to run when the seat expires and is up for re-election in June 2023.
In addition to Mathers, the other candidates interviewed were Paul Baker, Don DeWitt, Raymond Hansen, Liam McGeown, and Scott Stunkel. Kim Day withdrew from consideration prior to the start of the meeting. Marblehead Beacon previously offered all of the candidates the opportunity to reply to questions about their background and interest in serving. Paul Baker sent an email declining to participate, and Raymond Hansen did not respond. We received replies from Mathers as well as DeWitt, McGeown, and Stunkel. 
Braving wintery weather conditions, the four current School Committee members and three members of the Select Board were present in person in Abbot Hall, while the two remaining Select Board members participated online via Zoom. The six candidates were interviewed in alphabetical order and invited in one at a time, with the remaining candidates waiting outside the room so they would not hear the questions in advance. Members of the School Committee and Select Board were each allotted time for one question per candidate.
Following the conclusion of the final interview, Town Administrator Thatcher Kezer explained that the voting process would involve a roll call vote of all nine members of the combined boards. If no candidate received a majority on the first round, the lowest vote getter would be eliminated, and the boards would vote again, until a majority for one candidate was achieved.
The first-round voting of the nine joint committee members yielded a three-three-two-one outcome. Paul Baker received three votes, from Sarah Gold, Meagan Taylor, and Jackie Belf-Becker. Tom Mathers received three votes, from Sarah Fox, Alexa Singer, and Moses Grader. Don DeWitt received two votes, from Alison Taylor and Erin Noonan. And Raymond Hansen received one vote, from Jim Nye.
In the second round of voting, the four School Committee members split two-two, with Gold and Meagan Taylor voting for Baker while Fox and Alison Taylor cast their votes for Mathers. The Select Board members resolved this split, with Singer, Noonan, and Grader voting for Mathers, bringing his total to five and securing his success. Belf-Becker voted for Baker, and Nye voted for Hansen.
Asked for a comment after the vote, Mathers told Marblehead Beacon, "I am happy that they were able to reach a majority and hopefully I can step in in a very short period of time and get up to speed and fulfill this period...with as much confidence as I can bring to the table, and then allow somebody who is really invested and can serve the time with energy and get up to speed on the issues appropriately. I am excited to get to work!"
When asked why he was clear that he will not run for this position in June, Mathers replied, "In all honesty I am extraordinarily committed right now with other board commitments both at the corporate level, the federal level, and I serve on a couple of research foundations. So for me allocation of time long term is important…and [I want] to allow someone who can really dig in long term." 
The next School Committee meeting–the first for which Mathers will serve–is scheduled for Thursday, February 2, 2023 at 7 pm.